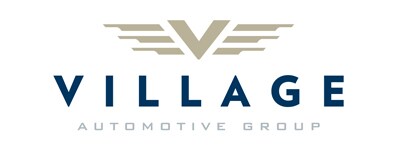 Corporate Social Responsibility


 
For close to 50 years, The Village Automotive Group has been a leader in the automotive marketplace in the Greater Boston area. Our success has been built upon the support of our employees, customers, and the communities we serve. In turn, we strive to make The Village a good place to work, a responsible neighbor in our communities, and to provide a positive impact to the local economy.
 
Being a successful company means not only growing our business and creating jobs, but also giving back to our communities and being a good corporate citizen.   We focus on 5 areas when considering Corporate Social Responsibility:
 
Customers: we strive to create an environment for our customers of comfort, trust and respect.  We seek to provide them quality service, to treat them like we would like to be treated, and to constantly provide value for them so that they continue to choose to do business with us.  By acting via an overriding culture of corporate responsibility - within a framework of social and environmental values ? we hope that our customers will see that our values correlate with their own.
 
Employees: our success flows from the philosophy of our owner and President Ray Ciccolo, who believes that a successful retail business starts with satisfied employees.  By creating a family environment where people enjoy going to work, our employees feel emboldened to provide quality service that often goes above and beyond. 
The Village currently employs more than 400 people.  We strive to make The Village a good place to work, we appreciate the talent and experience of our people, we embrace cultural diversity and inclusion in our workforce, and we continue to promote primarily from within.
We provide competitive wages and benefits, medical and dental insurance, training and tuition reimbursement for career improvement, a 401k Plan with company match, discounts for automotive purchases, wellness programs, and more.  We take pride in the safety of our workplaces, and we repeatedly train to ensure continued compliance.
 
Environment: going green has two major benefits ? we reduce our impact upon the environment, and we save on the cost of energy.  Each of our locations has taken basic steps such as switching to energy efficient bulbs, and we recycle tires and motor oil and scrap metal from our shops.  Some stores have also reduced their energy consumption by installing high-speed garage doors, adding reflective elements to exterior windows, replacing light switches with auto on/off sensors, adding hands-free faucets and hand-dryers, and more.  As we grow and renovate and build new facilities, going green is always at the forefront of our design decisions.
 
Community: our businesses are an integral part of the communities in which we operate.  Not only do we provide important automotive services to the community, but we also seek to be a responsible and concerned corporate citizen.  You see The Village active in myriad causes, including the Arts, Education, Health, Humanitarian causes and more.  Many of these efforts are brought to us by our Employees, who are encouraged to bring their ideas and concerns forward.
 
Suppliers: we try to seek out suppliers and vendors who mirror our concept of Corporate Social Responsibility.
 
To find out more about The Village and our Corporate Social Responsibility efforts, click over to our main Village Automotive website
.