RESERVE NOW
Let Our Audi Experts Assist You In Navigating The Reservation Process
Reserve The e-tron
Electric PowerWithout Compromise
The Audi e-tron® is our first-ever purely electric vehicle — an SUV charged to go the distance. Audi e-tron® prototypes are undergoing testing in all conditions on four continents to prove they're worthy of the rings.

150 kW
High-Speed Charging.

All-New Electric
Quattro all-wheel Drive.

Exhilarating Acceleration
from Dual Electric Motors.

Long-range Capability
with 95 kWh Battery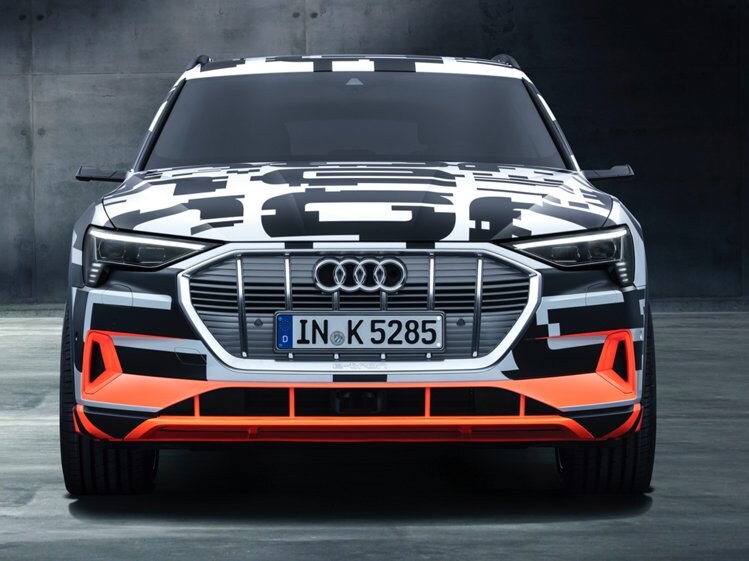 GO FAR
The first purely electric vehicle from Audi will offer long-range capability, room for five people, and ample cargo space and towing capacity.

A large 95 kWh battery offers long distance trips on a single charge. The e-tron® will be engineered for both AC and DC charging via the widespread SAE Combined Charging System (CCS), and can utilize 150 kW DC high-speed public charging stations that provide an approximate 80% charge in about 30 minutes. At home, a 9.6 kW AC charger (Level 2, 240-volt/40 amps) is designed to deliver a full charge overnight.
Advanced Driving Dynamics
Quick acceleration provided by two electric motors creates nearly instantaneous torque — and an unparalleled driving experience. An electric motor is placed on each of the axles, distributing power more efficiently. The new electric quattro® all-wheel drive helps provide exceptional control and confidence in a variety of driving conditions.

Positioned low in the vehicle to enhance driving dynamics, the battery pack is designed to be compact and sleek.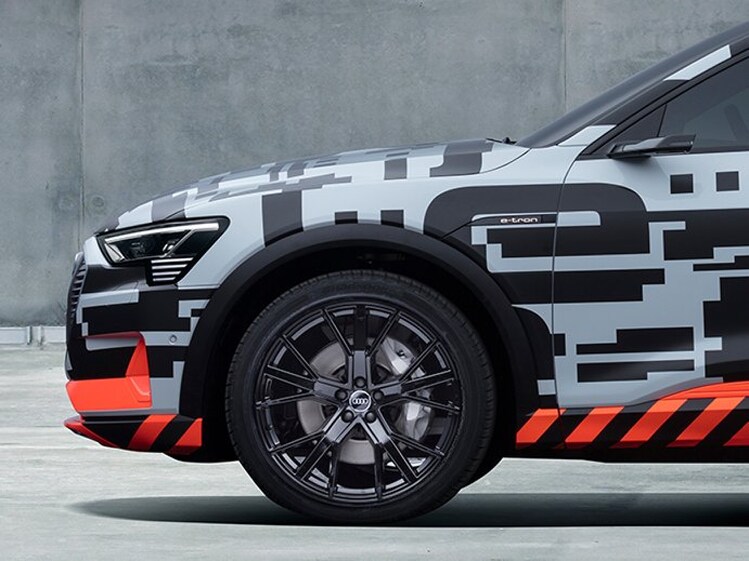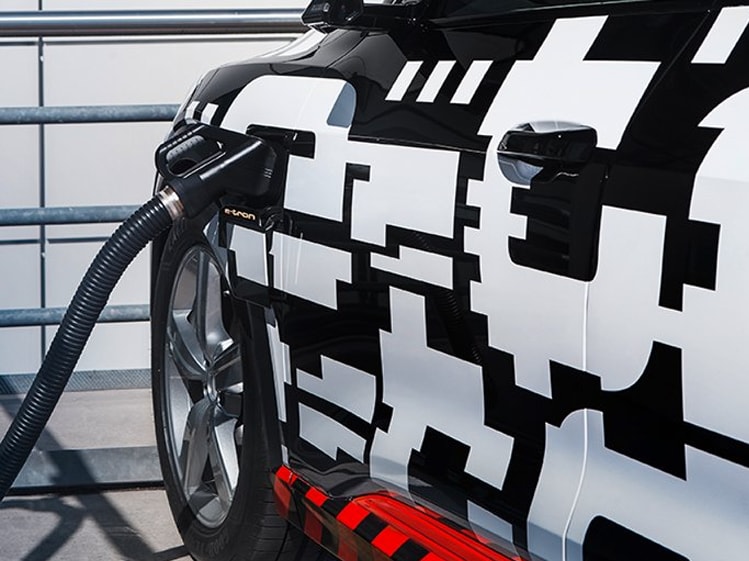 Charged To Fit Your Life
The Audi e-tron® will be designed to be charged in a manner that best suits your needs. At home, wake up to a fresh charge by conveniently charging overnight. If you're on the go, you can rely on the growing network of over 15,000 public charging stations with over 39,000 charging outlets equipped to charge your e-tron®.
Audi e-tron® will be engineered to charge with 150 kW DC high-speed public stations using the SAE Combined Charging System (CCS). These high-speed public chargers can provide an approximate 80% charge in about 30 minutes.

The Audi e-tron® will utilize a dedicated cooling system which helps keep the battery operating at an optimal temperature and ensure repeatable performance.

Having undergone extensive crash testing, the solid casing of the 95 kWh battery is designed to enhance security in the event of a collision.

150 kW
Charging Capability

80% Charge
In About 30 Minutes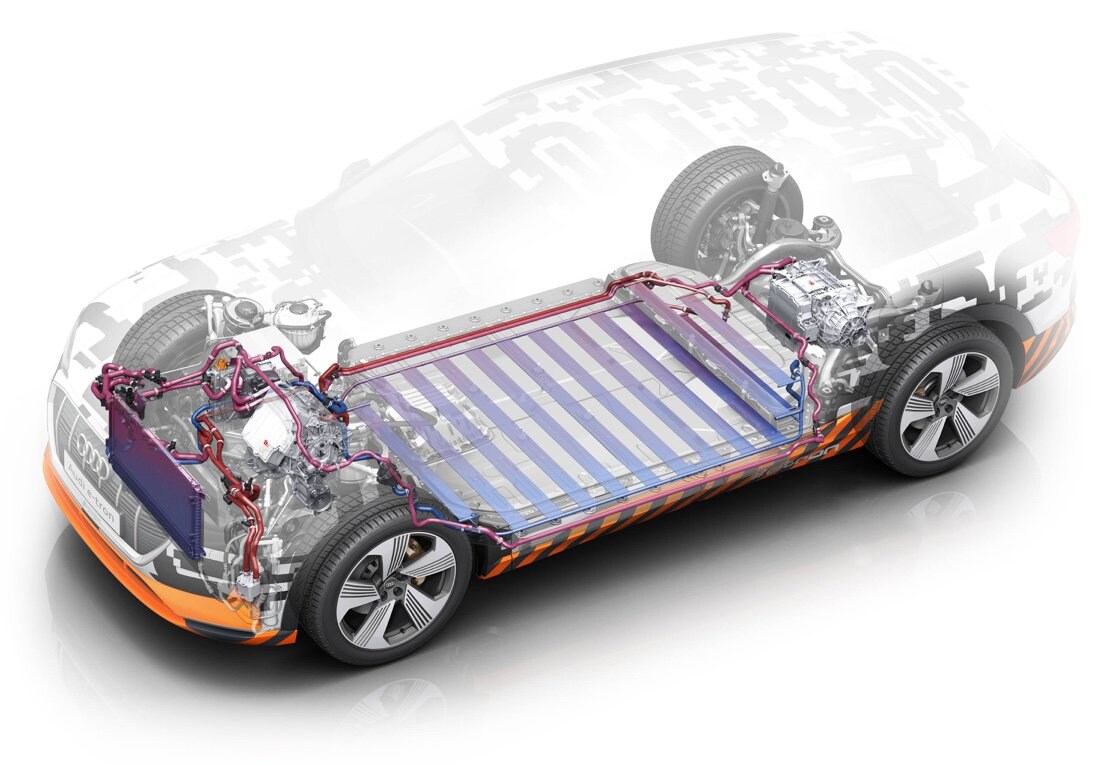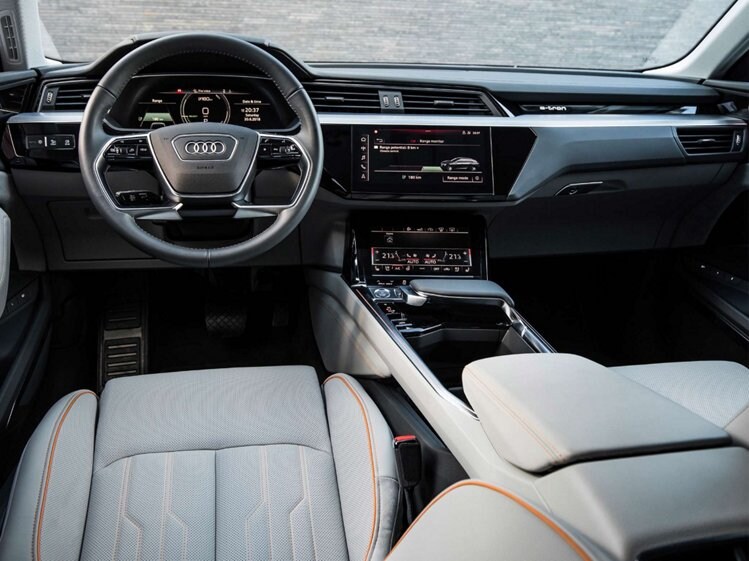 Sound of Silence
The e-tron® offers an exceptional acoustic experience — or lack thereof. Masterfully designed by Audi sound engineers, the near-silent motor, sound proofing, dual pane windows and special sealing to reduce road and wind noise all add up to a sublime ride from start to finish.
The World Is Your
PROVING GROUND
We're taking the e-tron® prototype to the streets to demonstrate its capabilities. 250 test vehicles are being put through their paces in a series of rigorous challenges under extreme conditions. We're doing electric properly — the Audi way.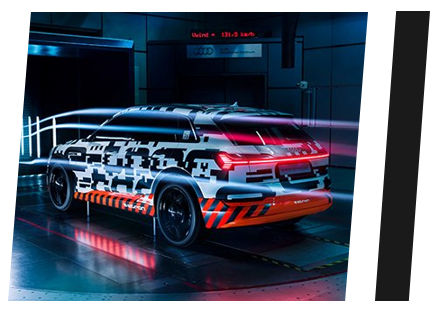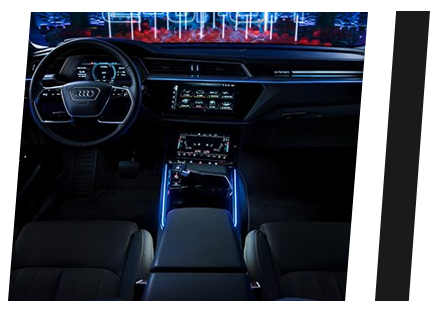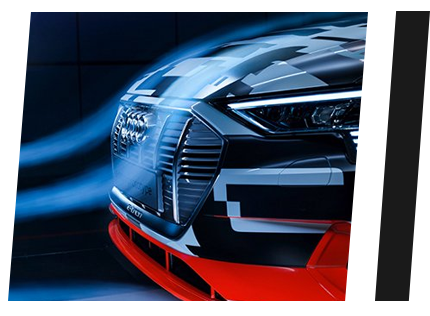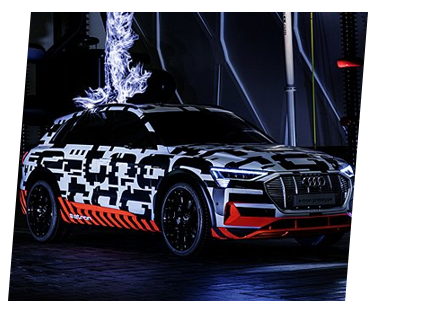 Get Connected To Your Drive
Personalize each ride from the palm of your hand with the help of our Audi mobile app. Discover a virtually seamless connection to your e-tron® and a range of premium services.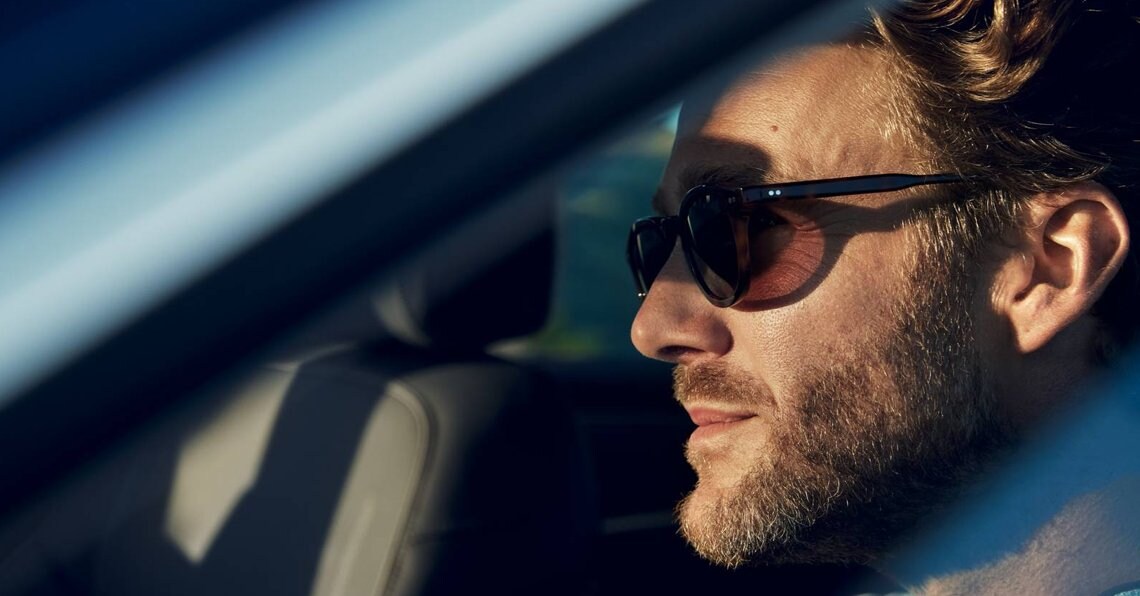 Remote Access
Easily monitor and manage your Audi e-tron® with the Audi mobile app.
Personalize settings within your vehicle
Monitor battery charge level
Remote pre-heat or pre-cool temperature control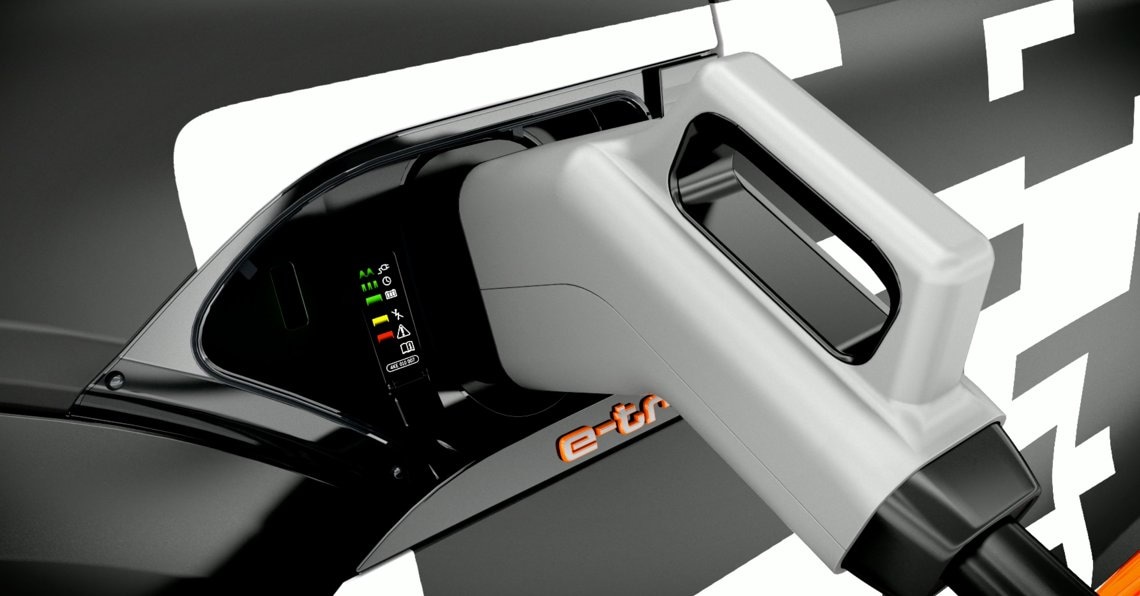 Charge On The Go
Get access to over 15,000 public charging stations with over 39,000 public outlets. Easily locate a charging solution while on the go through the Audi mobile app and in the vehicle.
Want to knowmore?
The e-tron® will represent a bold new world. Learn about range, performance, financial incentives and more.
When will the e-tron® be available?
Reservations for the e-tron® will begin Fall 2018. At that time, details on pricing and select specifications will be made public. Vehicle deliveries will begin in early 2019.
What federal or state incentives will be available?
An individual who purchases an e-tron® may be eligible for a federal tax credit of up to $7,500. Additional state incentives may also be available. Federal and state incentives are subject to change; please reference your state's specific legislation regarding incentive eligibility as not all incentives may be applicable to every customer.
Is a fee required to reserve my e-tron®?
Yes, a fully refundable $1,000 reservation fee is required to secure your future e-tron®. This fee will be refunded in full to the credit card utilized for the reservation upon purchase and delivery of the vehicle. Financing and delivery details will be finalized closer to the delivery date.