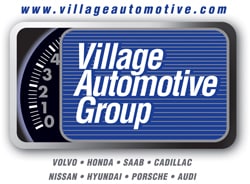 8 Simple Steps To Lower Your Fuel Costs
1.
Maintain and Repair Your Vehicle
Regularly change lubricants and filters and replace worn components, i.e., spark plugs. Some vehicle repairs, such as replacing faulty oxygen sensors, may significantly improve fuel economy.
2.
Use the Recommended Grade of Motor Oil and Fuel
To maximize fuel economy, use the motor oil and fuel recommended in your owner's manual.
3.
Properly Inflate Tires
Check tire air pressure monthly and before long trips as proper inflation increases fuel economy up to 6%.
4.
Slow Down
Fuel economy decreases about 1% for each mph over 55, i.e., driving 65 mph vs. 75mph increases fuel economy about 10%
5.
Use Overdrive Gears and Cruise Control
Overdrive gears slow engine speeds, saving fuel and reducing wear. Cruise control helps maintain a constant speed, reducing fuel consumption. Use when safe and appropriate.
6.
Avoid Quick Starts and Aggressive Driving
You'll save fuel and avoid unnecessary wear and tear.
7.
Clean Out Your Vehicle
Unnecessary weight lowers fuel economy.
8.
Avoid Rush Hour and Combine Trips
Stop-and-go driving burns more fuel, as does each time you start up a cold engine.